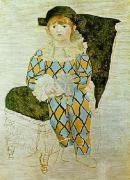 My friend Gracie is in a ballet concert next week and her group have to be sad clowns
I have made her top and pants tonight - yet to try them on - fingers crossed.
Fun to get out the machine and follow a pattern - well I sort of do my own thing anyway it seems to have come out ok.
Sad clowns are an odd choice for a 5 year old age group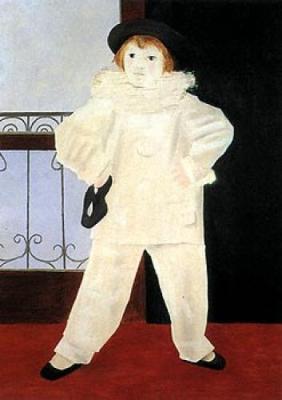 I immediately thought of this Picasso picture I saw last year at the Queensland Art Gallery's exhibition of Picasso's art collection.